Our varietal wine portfolio includes Tribu, Frontera, Bird & Bees, Wolfblass, Lindemans, Fetzer, and Blossom Hill.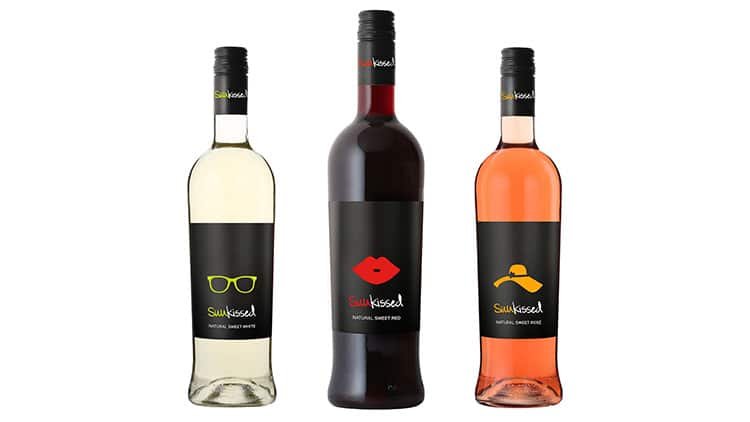 Sunkissed Red |
South Africa
Sink into this deliciously smooth and juicy red blend packed with succulent summer berry aromas that make way to a sumptuous mouthful of sweet juicy plums and soft oak spice flavours.
Sunkissed White |
South Africa
Relish extravagant sunny lemon, lime and pineapple fruit aromas and flavours laced with delicious honey and spice in this soft, sweet and fruity blend.
Sunkissed Rose |
South Africa
Irresistible crushed strawberry, rosewater and Turkish delight aromas explode in succulent candied red berry and cherry flavours to a seductively soft and sweet fruity finish.
Sunkissed Sprizzo |
South Africa
With a cheeky sparkle. Sensational sweet rosé with juicy candied red cherry and ravishingly ripe raspberry flavours that cascade into a surge of freshness and a playful tingling sparkle.
Create an experience with this enticingly fruity wine, tailor-made for enjoyment with family, friend, and fun! simply delicious.
Birds & Bees Sweet Red Malbec |
Argentina
Colour: Violet red with blue hues.
Aromas: Fresh red fruit.
Palate: Sweet, velvety tannins.
Birds and Bees Sweet White |
Argentina
Colour: Golden yellow with greenish hues.
Aromas: Mix of violet, strawberry, and jasmine with fresh tropical fruits.
Palate: Round, tannins, balanced freshness, and sweetness.
Birds and Bees Sweet Pink Moscato |
Argentina
Blush on the appearance, with aromas of violets and roses. Well balanced freshness and sweetness on the palate.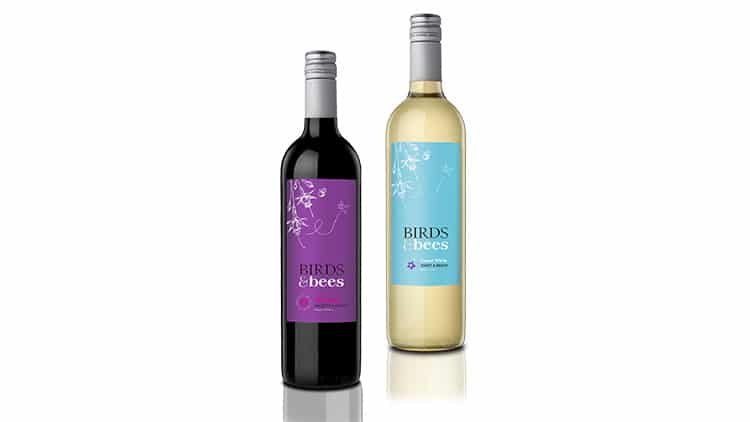 Frontera Sweet Red |
Chile
Ruby red wine with violet hints. The palate is fresh, sweet, juicy and persistent. With floral and red fruit notes. Perfect to pair with your berries.
Culemborg Sweet Red |
South Africa
Richly textured ripe plum, blackcurrant fruit and winter spice abound in this succulently sweet and smooth blend designed for delicious drinking on its own or with sticky ribs, bbq burgers or honey stirfries.
St. Celine – Natural Sweet Red |
South Africa
Our winemaker has created a wine with full ripe berry aromas and a sumptuous mouth filling juicy fruit sweetness, with all the lovely red berry fruit flavours lingering on the palate.
St. Anna – Natural Sweet White |
South Africa
Our winemaker has created this fragrant natural sweet white wine from a blend of specially selected varietals. The bouquet is richly tropical and the taste, brimming with delicious ripe juicy fruit flavours.
St. Claire – Natural Sweet Rose |
South Africa
Our winemaker has created this rich fruity Rosé with a perfect blend of natural sweet varieties. This wine is a delicate pink in colour and provides luscious ripe berry fruit flavours on the nose and palate.
Fetzer Anthony's Hill Cabernet Sauvignon |
California
Our Cabernet Sauvignon appreciates the warmer vineyards of California's lower foothills, bringing out robust flavors of black cherry and chocolate. A hearty companion to steak, chops, and ribs.
Fetzer Anthony's Hill Chardonnay |
California
Warm days and cool maritime breezes coax the crisp ripe flavors of apple, pear and tropical fruit that create an elegant Chardonnay. A perfect complement to fish, chicken, and pork.
Fetzer Anthony's Hill Merlot |
California
A good Merlot needs the early warm weather to reach fruition. Our down-to-earth Merlot reflects those warm cherry and berry flavors and goes comfortably with any meal.
Fetzer Anthony's Hill White Zinfandel |
California
The first grapes to arrive every year, our White Zin fills the winery with the smell of cherries and strawberries and puts a smile on everyone's face. Goes well with good times and great friends.