Our premium wine portfolio includes prestigious and award winning wines like, Penfolds Koonunga Hill, Casillero del Diablo, and Matua Valley.
Cabernet markers take immediate ascendency through green olive, Italian pasta, and rosemary lamb notes. Cola reminds us of the reassuring role of oak. Alluring scents of curry/spice are finally revealed. As with the nose, Cabernet varietal characters dominate – pink peppercorn, Asian spices, soy, bay leaf and a grainy tannic structure. Sweet fruit generosity – dark plum, fresh figs and sticky date pudding – provides the first suggestion of a Shiraz presence.
An elegant and confident Koonunga Hill. Fresh fruits are at once captivating, alluring – white stone fruits, grapefruit, kiwi fruit and lemon citrus. Subtle nuances of nougat and white blossom add complexity. Pure fresh fruits adorn the palate, with an enhanced emphasis on the citrus spectrum of lemon and lime.
The legend began more than 100 years ago, when Don Melchor de Concha y Toro, founder of the winery, reserved for himself an exclusive batch of the best wines they had produced. And to keep strangers away from his special private reserve, he spread the rumor that the Devil lived in that place. Hence, the name Casillero del Diablo or Cellar of the Devil.
Bright, dark red, ripe cherries, blackcurrant, dark plums and a touch of vanilla and toasted American oak. Medium bodied with smooth and friendly tannins.
Straw with green hues, Fresh, and citrus with hints of gooseberries and tropical fruit. Gentle, round and mouth-filling, balanced by a crisp acidity.
Light, lemon yellow, fresh yet intense. Pineapple, citric and green apples with a backdrop of vanilla. Elegant and friendly with a long sweet finish.
Dark and deep, dark plums, smoke, herbs and even a note of graphite. Hints of chocolate, spices, and a touch of toasted American oak. Mouth-filling texture, smooth but well structured.
Ripe, densely packed with black cherry and dark plum, slightly spicy, with a soft touch of bitter chocolate. Notes of dark plums, with firm and round tannins, velvety texture, smooth, well balanced and mouth filling wine. Different kind of grilled meat. Lamb stews with herbs and other preparations based on this meat or game meat.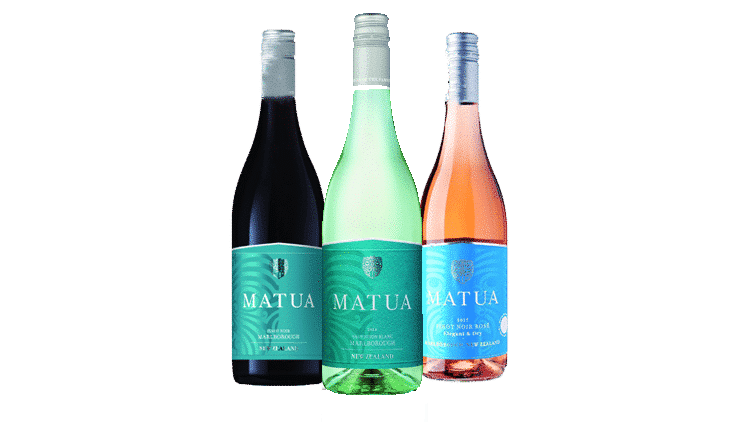 The vibrant crimson color and aroma of sweet red cherry and strawberry at the layered, fresh and fruity flavors in this pinot. Bright and energic to taste, it is brimming with layers of red fruit and bramble, seasoned with a dash of spice and light toasty notes. For the finale comes a fresh, lingering finish that is simply moreish.
Refreshingly good! This is classic Marlborough Savvy, with bright aromatic herbal notes – think sage and fresh mint, backed up by those delicious tropical fruits the style is famous for. The palate has vibrant tropical fruits, with really delicious pineapple flavors this year all finished with great length and structure. This is a real doozie!
Refreshingly fruity, this Rosé is like a sip of summer! It's packed with deliciously ripe summer fruits. We're talking fresh strawberries, mandarin and a hint of cranberry flowing through to a crisp, dry finish. Mouth-watering good! Drink this wine with a fresh salad of mango and chopped mint with pan-seared fish and a drizzle of lime juice.
NEW* – new addition to our portfolio.