Our Champagnes portfolio includes Moet & Chandon Imperial, Moet & Chandon Nectar, Veuve Clicquot, and Dom Perignon.
The champagne of success and glamour since 1743.
Moët & Chandon Imperial |
France
The Moët Imperial style is distinguished by a bright fruitiness with notes of green apple and white flowers. The wines enticing palate, redolent of white-fleshed fruits and citrus, is enhanced by fine bubbles and its elegant maturity is revealed in notes of brioche and wheat.
Moët & Chandon Rosé Imperial |
France
Rose Imperial is the most spontaneous expression of Moët & Chandon. An intense and aromatic blend of Pinot Noir, Pinot Meunier, and Chardonnay, Rose Imperial combines vivacity and finesse with generosity and structure.
Moët & Chandon Ice |
France
Freshness & Roundness: Flavor of a fruit salad, notes of caramel, and quince butter leading to a finish of grapefruit and ginger.
Moët & Chandon Nectar Imperial |
France
Moët Nectar Impérial is a delicious expression of the Moët & Chandon style, a style distinguished by its bright fruitiness, its seductive palate and its elegant maturity.
Moët & Chandon Nectar Rosé |
France
Champagne, France – This elegant, softly sweet Champagne is filled with fresh aromas of strawberry and cream, paired with a lush mousse of fine bubbles. The perfect ending to a wonderful evening, pair this with dark chocolate for an amazing treat.
Veuve Clicquot Brut |
France
The strength of this golden – yellow wine is immediately pleasing to the nose while its complexity explodes on the palate. The initial notes of fruit are followed by more discreet aromas of brioche and vanilla when the wine is allowed to age in the bottle. it offers a perfect balance of finesse and forcefulness.
Veuve Clicquot Rosé |
France
Notes of raspberry, wild strawberry and cherry predominate. Followed by a touch of dried fruits and pastry. In the mouth, the attack is powerful, leaving behind a harmony of fruits. Elegant and sensual, if offers exceptional balance and surprising intensity.
Veuve Clicquot Rich |
France
The signature Pinot Noir of the Veuve Clicquot style is given a new versatility with a higher dosage, while a greater presence of Meunier emphasizes fresh, fruity, and luscious notes. On the palate, citrus and floral notes combine perfectly with a dynamic freshness and creamy finish. Showing exceptional roundness and sweetness, the wine is then magnified by the presence of thoughtfully selected ingredients to create the perfect balance.
Dom Perignon commitment to vintages is absolute. Each Dom Perignon is a true act of creation, made only from the best grapes.
Dom Perignon has a strong character and powerful presence—there is even something physical about it. Overall it is structured, focused, firm and dense. It's intriguingly spicy, flowery finish remains in each sip.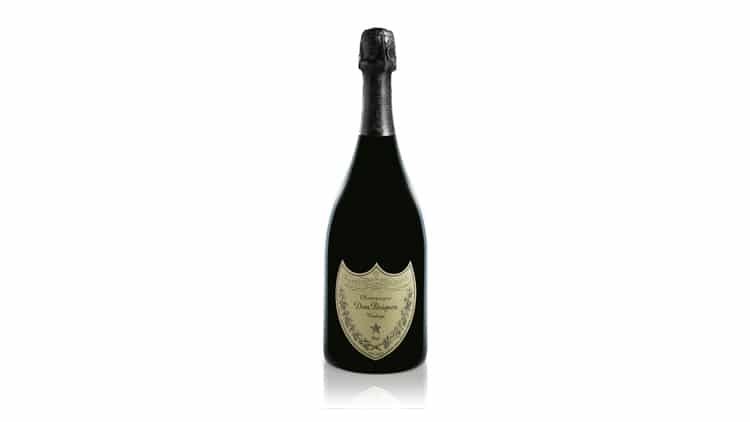 Dom Perignon transcends reality into an extraordinary experience that elevates and empowers. Tasting Dom Perignon: intense sensations, the journey is both physical and spiritual. Aromas, flavours, and mouthfeel create a complete sensorial experience. It is an intimate emotion even before it brings in communion to those who share it.